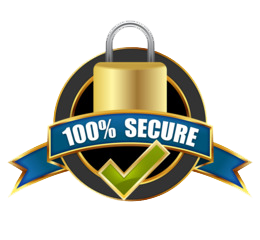 100% Secure Payment Protected with SSL Encryption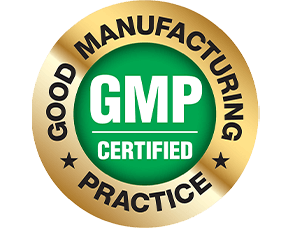 Our products received official organic certification by GMP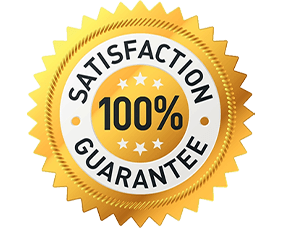 Guarantee 100% Satisfaction
10,000+ happy customers and counting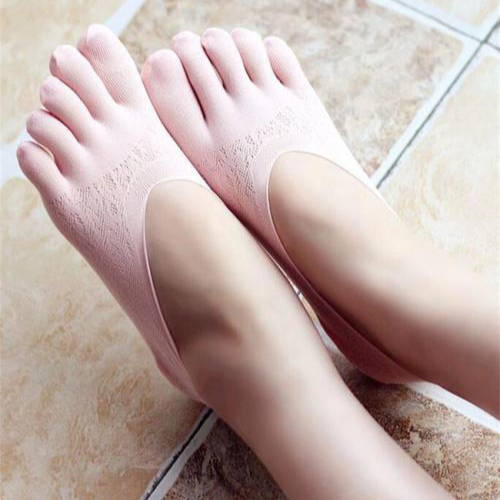 "wonderful pain relief effect"
The one size is really practical because we know that the sock will fit us well, and in fact the relief effect is really present because the sock always compresses our foot a little to keep it straight and relieve tendons and muscles, just thanks!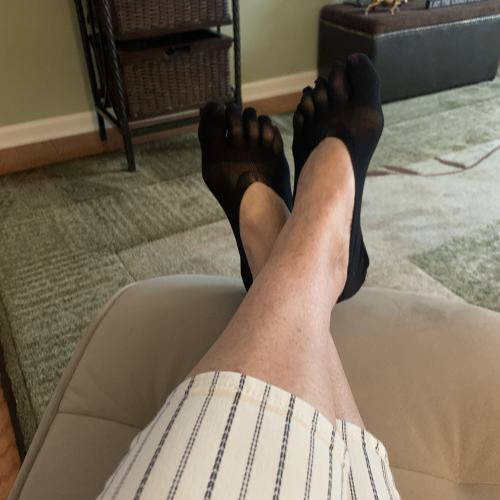 "straightening up my curved toes"
I had 3 foot surgeries and drop foot on left foot. My toe next to baby toe is totally curved over it. I wore these socks over a week and I think my toe is straightening up. The pain is now gone wearing the toe socks. Unbelievable. Thank to OrthoSox!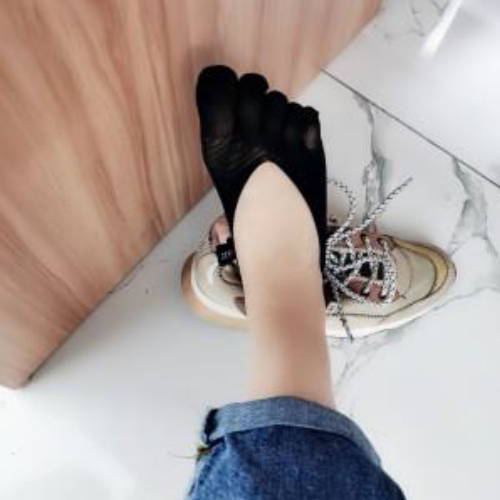 "such a nice yet comfy socks "
These socks are fabulous! The first and only socks that do not slip. I walk dozens of miles daily through airports and streets. I've been wearing for few weeks, and couldn't be happier. Imagine... no more stopping every 100 feet to fix your socks!
What Makes OrthoSox Special?
No more Suffering on Bunion and sore feet!
Keep each toe separated and spreadto prevent
skin-on-skin contact,minimizing blisters and chafing.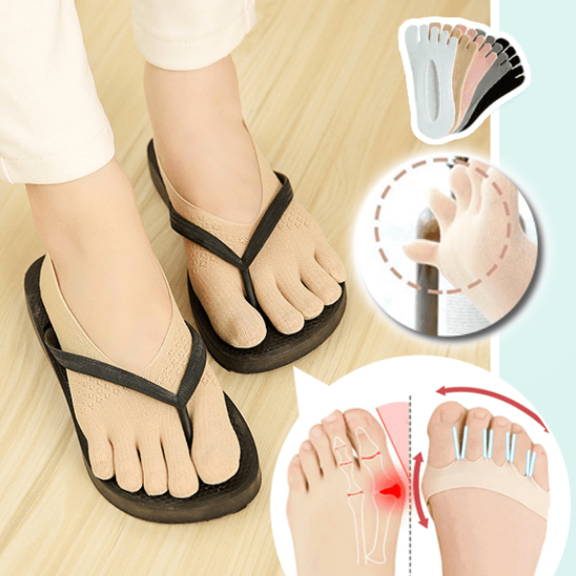 Allows your toes to align and splaynaturally, It is
effective to preventallergy and athlete's foot.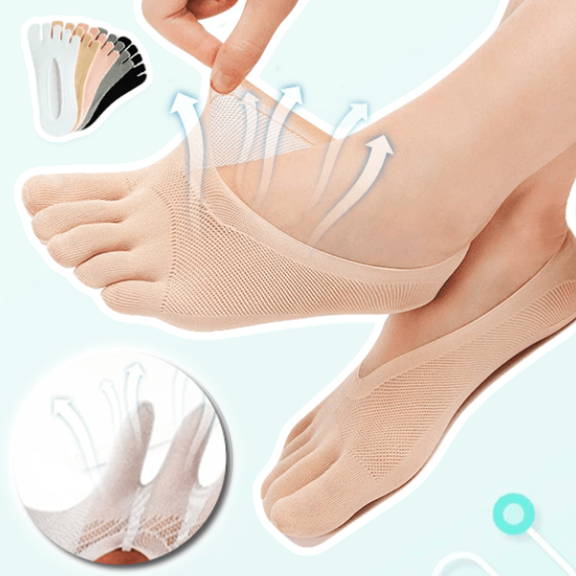 The cotton are moisture-wickingand will keep
your feet moreflexible, breathable, and natural.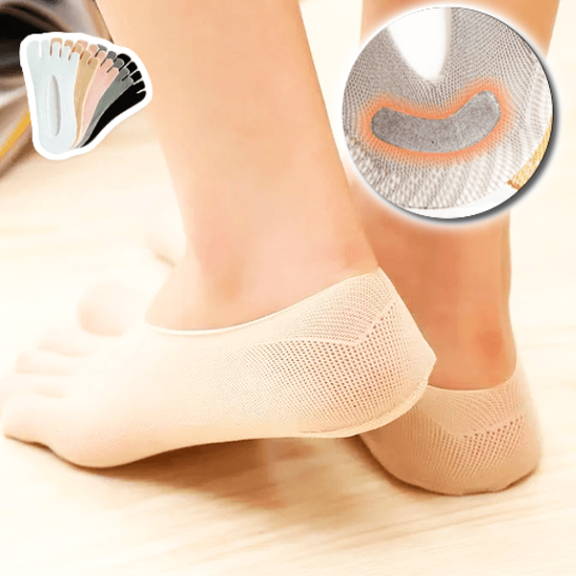 Designed to protect your heel andprevent from
slipping
off your feetwhile wearing within the footwear.
Multiple Colors Available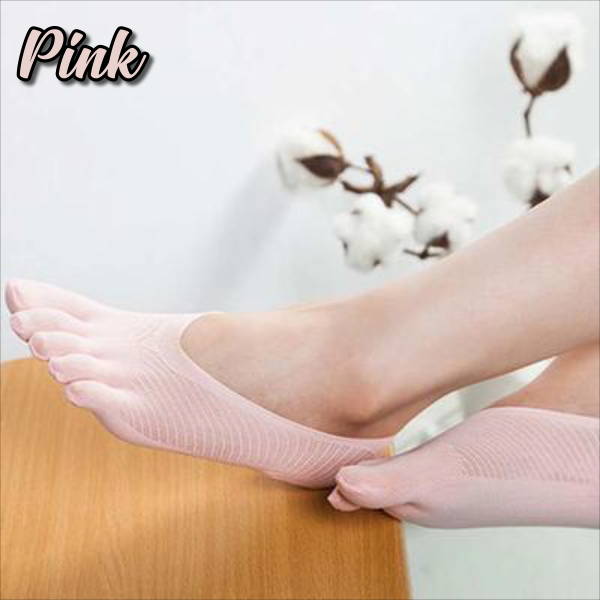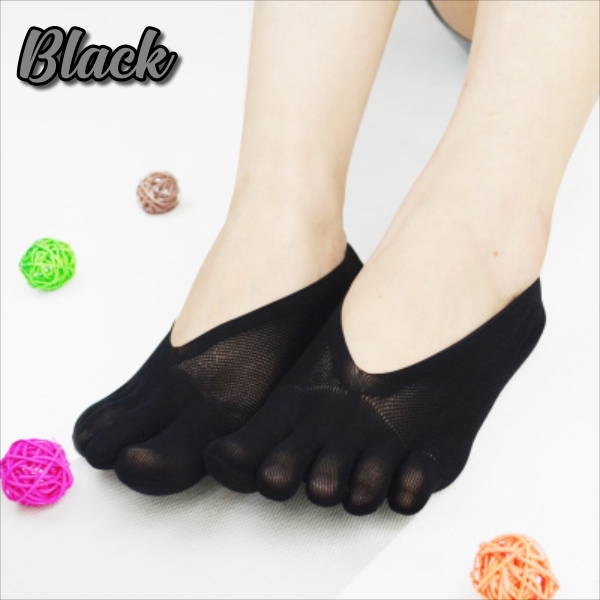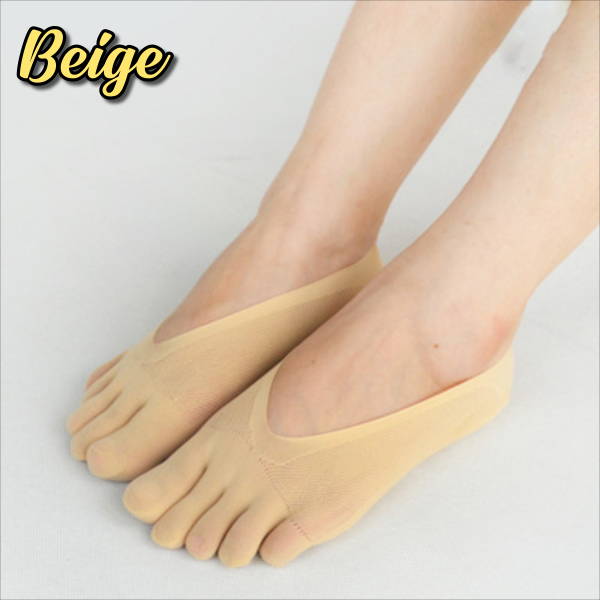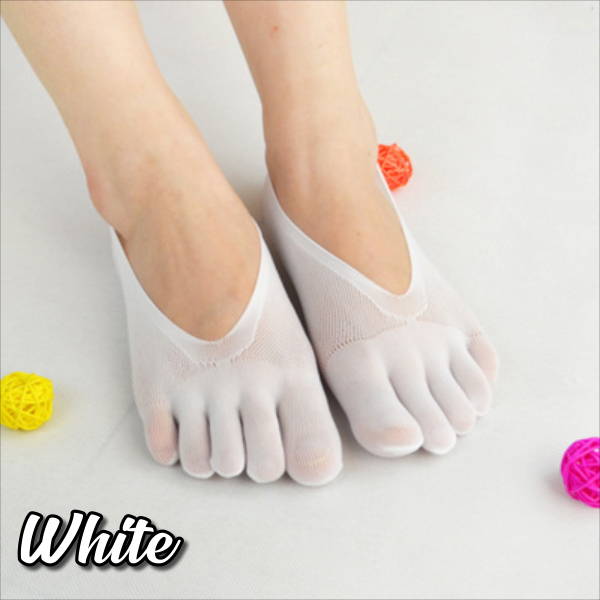 Join Over 500,000 People
In Managing Feet Issues Effectively Today!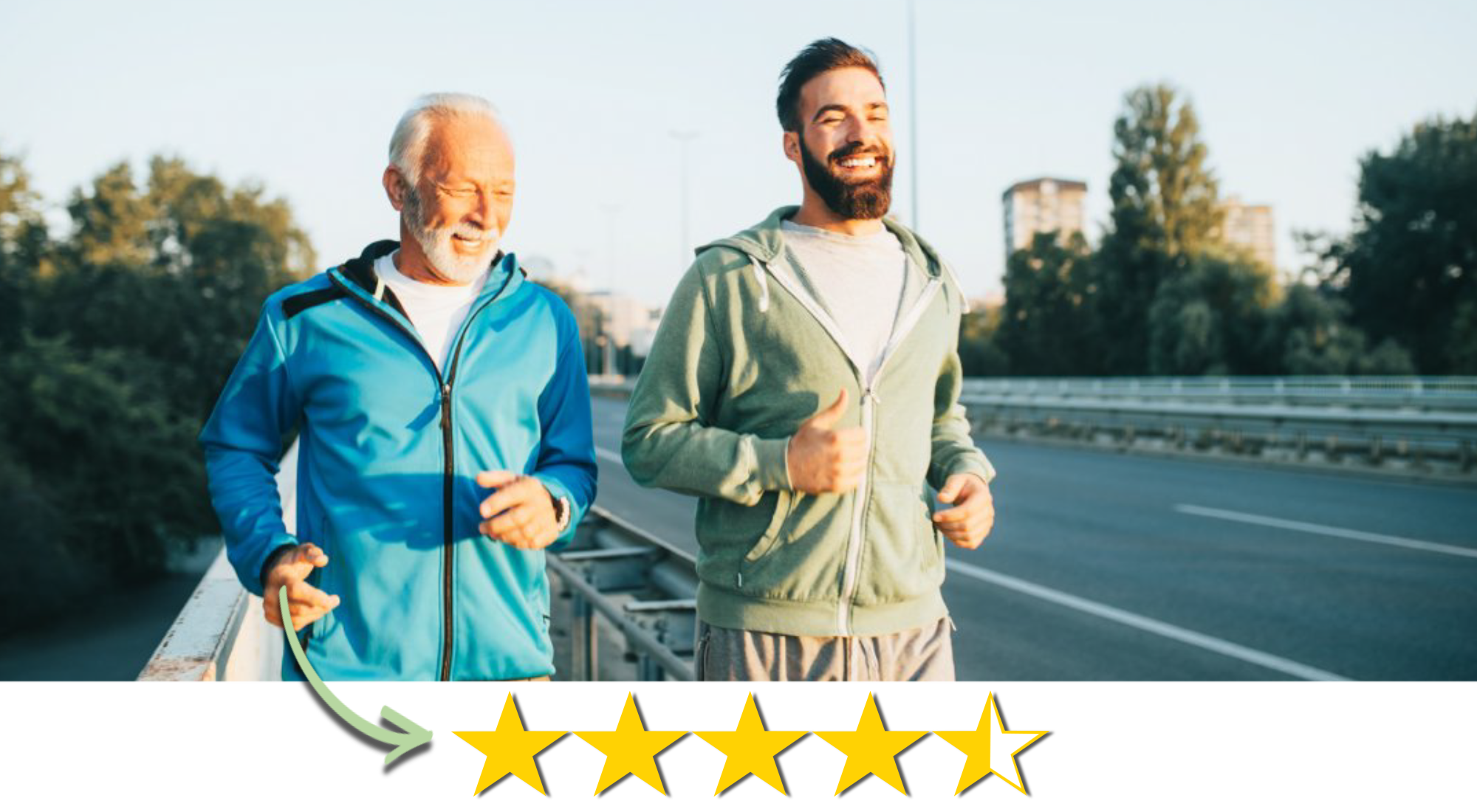 We're all about transparency.
Read reviews by real people
who take OrthoSox.
We Couldn't Have Said
It Better Ourselves
See Why Thousands Of People Love Our OrthoSox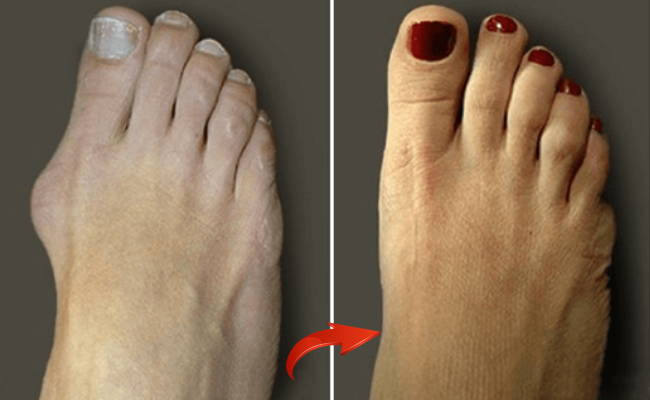 "I can feel the support as I walk. They are long
enough to cover my and slowly recover
my moderate bunions!"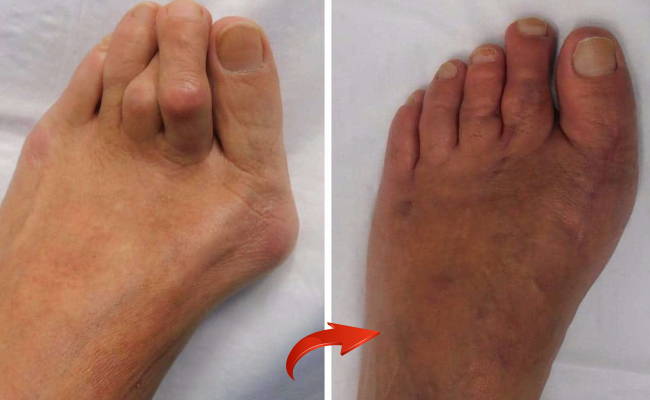 "These socks are great for running with my bunion.
They have a nice squeeze for compression and
stayed put during my run. Very comfy run, finally!"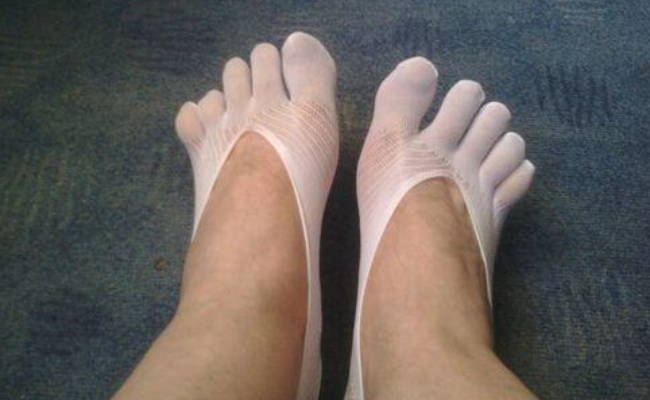 "I'll wear them with everything and love
the different colors available. They are
so comfortable and a perfect fit."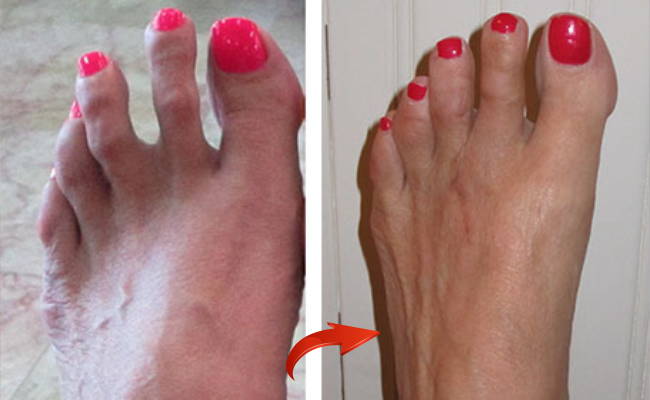 "The socks are very strong and a good fit.
A good choice for bunion pain as well as
my soles not being flat due to peripheral neuropathy."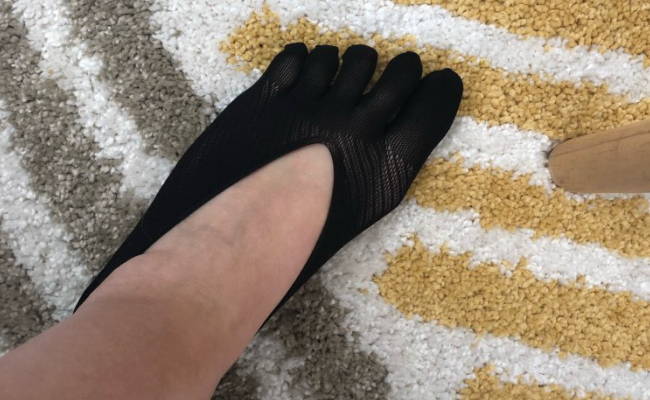 "I'm a nurse working 12 hours and after 5 years
my feet are really suffering. I finally found
relief! Love how these are cool and breathable!"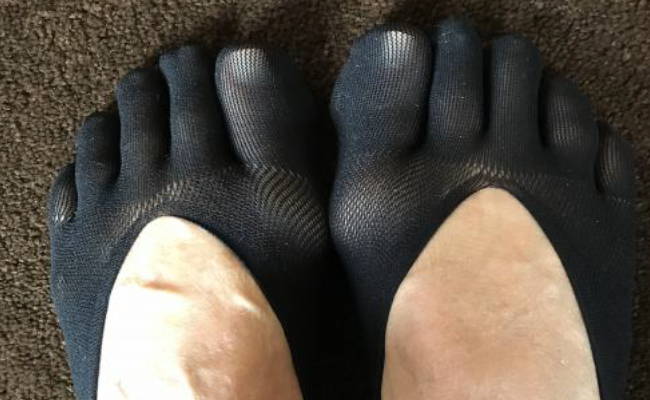 "These socks offer a lot of compression
to the foot, they were exactly what I need
for the swelling in my foot."
Enjoy OrthoSox with ZERO
Risk with our 30-Days
Money-Back Guarantee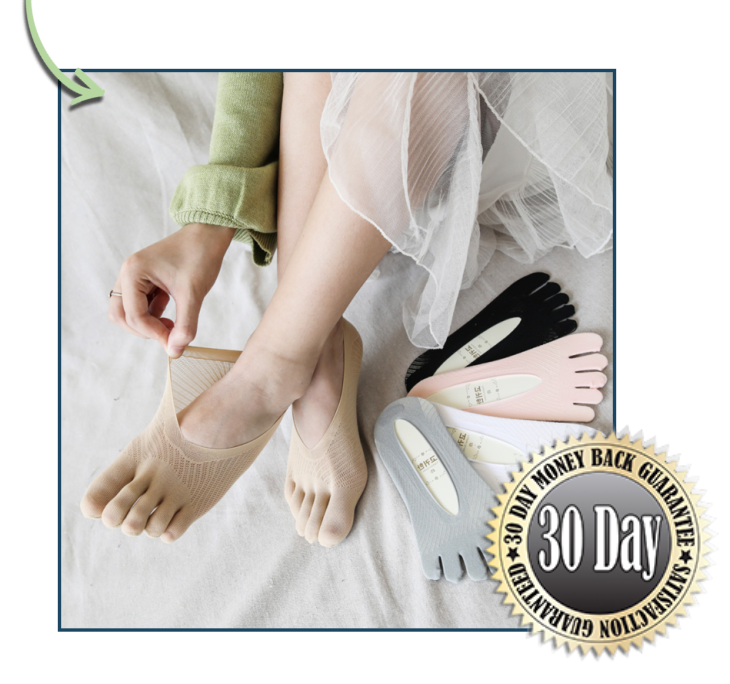 If you don't love the experience,
let us know and we'll make it
right by refunding your order.
Got Questions?
We Have Answers!
Can't Find Question? Email Us support@instafashion.co
How often should I wear OrthoSox?
Technically you could wear it indefinitely. There is not time limit.
It's breathes well and it's flexible and soft.
Can OrthoSox be used after surgery?
The OrthoSox is a great treatment to use after surgery to the surgical correction of the big toe. OrthoSox provides correction, padding, arch support and stabilization. Its always a good idea to consult with your medical professional.
If Hallux varus (when the big toe goes too far outward) develops after surgery, it is important to splint quickly to help prevent further shifting of the big toe. OrthoSox will hold the surgical fixation. Consult your medical professional.
What OrthoSox could help with your feet issues?
It can be used as a non-surgical treatment for bunions, hammer toes, crooked toes, heel pain & general foot comfort. They can also help to reduce the need for surgical intervention. They help you by keeping your feet & toes mobile, flexible & less painful.
Can OrthoSox be worn overnight?
OrthoSox should be used during the day when you are in a vertical position such as walking. Also, if you sit for prolong periods of time the affects of gravity cause the fluid to accumulate in your lower extremities. When you are sleeping you are in a horizontal position which means that the fluid in your body is in equilibrium throughout so it does not accumulate in your legs. Therefore, wearing OrthoSox while sleeping is not recommended or required.
Is this a one time purchase?
Yes, rest assured that all orders on this page are one-time purchases.
This means that you won't be charged again in the subsequent months. There will not be any automatic recurring billing or hidden charges. It will only be billed once according to what you have purchased.
Where is OrthoSox manufactured?
OrthoSox is manufactured by the factory of our own, which is mainly located in Singapore.
We do have other factories and branches in Worldwide as well.
Does OrthoSox ship to my country?
Yes we do! We ship worldwide.
Whether it's the USA, Canada, New Zealand, Australia, the UK, or any other country…
As long as you're interested in enjoying a better feet issues with OrthoSox, we'll make sure we get our product in your hands, even if it's halfway across the world.
"Just bought vibrum five finger shoes and needed socks to go with them. I didn't want to wear them to work without socks. These are perfect. Thin enough to not interfere with fit of shoes and thick enough to be warm. I do a lot of walking and at the end of the day my feet ache. These socks help take the pain away and allow me to sleep better. Great product!"
"I started having issues with a bunion on my left foot approximately 6 months ago, that has progressively gotten worse. It hurts to wear certain shoes and I have pain in my big toe after exercise and during sleeping. But thankfully I found this! I would definitely recommend these to anyone having an issue with bunions and definitely for those who are athletic and/or very active."
"They stay on my sensitive toes. Maybe a bigger gripper strip in the back would help. My toes love them and my feel do well all day long. They do show with some of my shoes but that is the price I pay for having to wear fully enclosed shoes to work. My feet have been ten times better since I started wearing these socks!"
"I was skeptical about these socks but I love wearing them! They are actually very easy to slip over each toe and the back stays up on my heel even when I have done a lot of walking. They are super comfortable. I fell and broke my ankle one year ago. My foot was completely detached. I have ankle pain with walking. Wearing these socks all day with a good walking shoe has made a huge difference."
© 2021, InstaFashion
Powered by Shopify